Business Forms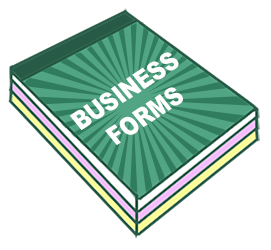 Breakaway Press specializes in supplying local Chatsworth, San Fernando Valley and Los Angeles based organizations, as well as national and multi-national organizations with varied business form needs – the important forms that keep your business running.
Ask us about our business form services, such as:
Continuous forms 
Continuous feed forms
Multi-part forms
Carbonless forms
NCR forms
Specialized forms
Custom forms
We understand the vital role business forms play in running your organization smoothly – which is why we pride ourselves in providing fast-turnaround, high-quality business forms, exactly how you want them and when you want them.
Call or email us now to find out more!