Fulfillment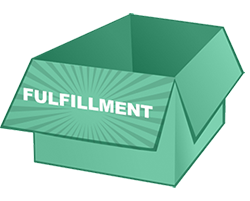 Our experienced fulfillment team can manage any distribution project that is needed – from custom and complex packaging arrangements to providing real-time tracking information on a 500+ split shipment, we do all the hard work so you don't have to.
Our fulfillment services are based out of Chatsworth in the San Fernando Valley, but are used by companies with fulfillment needs in the greater Los Angeles area and beyond, including coast-to-coast domestic shipments, as well as international.
Call or email us now to find out how Breakaway Press can help you with the following fulfillment services:
Custom (printed) corrugated boxes or folding cartons
Assembly of materials
List management
Shipment tracking reports
Multi-location shipments
Monthly warehousing
Monthly order management
Our fulfillment services are useful for companies with any of the following characteristics:
Multiple location offices
Retail chain stores
National and Multi-National organizations
Organizations with broad client base
Organizations that want to take advantage of economies of scale by ordering larger quantities, but don't want the headache of inventory and storage
Find out more about our centralized ordering systems and customized portals here!
Sound familiar? Not sure if we have what it takes? Give us a call, or send us your information and we will assess YOUR needs!  You'll be glad you called, we promise!